Fund your project on Tipeee!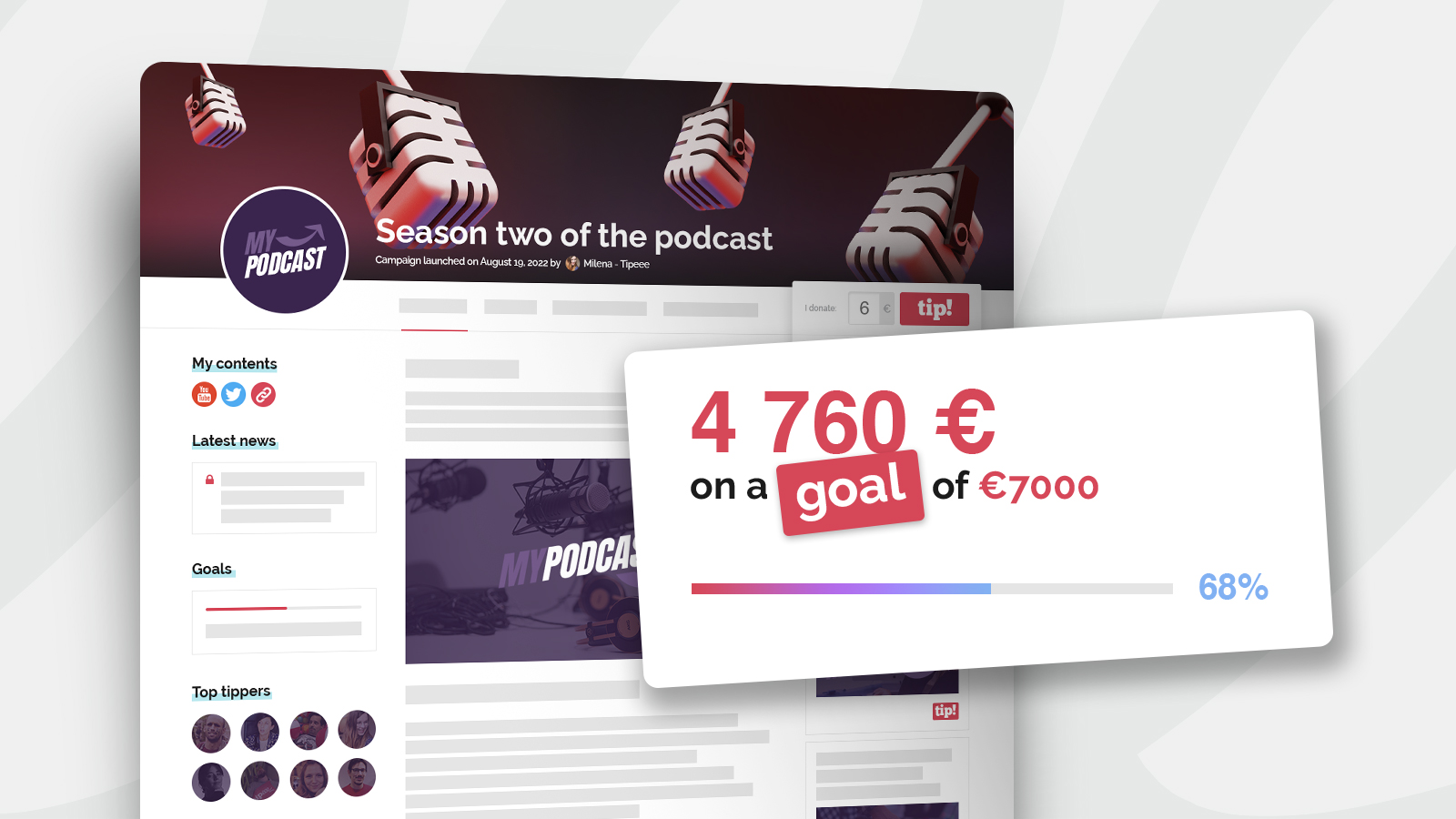 Need to fund a specific project? You can now do so on Tipeee!
The collection happens on a new page dedicated to your project. You choose: the fundraising goal (amount to be raised or number of pre-sales) 🎯 & the duration of the campaign 🗓️
If the goal is reached, you will receive a one-time payment of the amount that was raised.
If the goal is not reached within the time frame you have set, all of your Tippers will be fully refunded.
Launching your campaign is very simple! In just a few steps, it's ready to go live 🕺 To create your page, go to the "Become a Creator" section of Tipeee.
To learn more on:
– the various collection methods on Tipeee
– the payment of Tips