Why did you create Tipeee?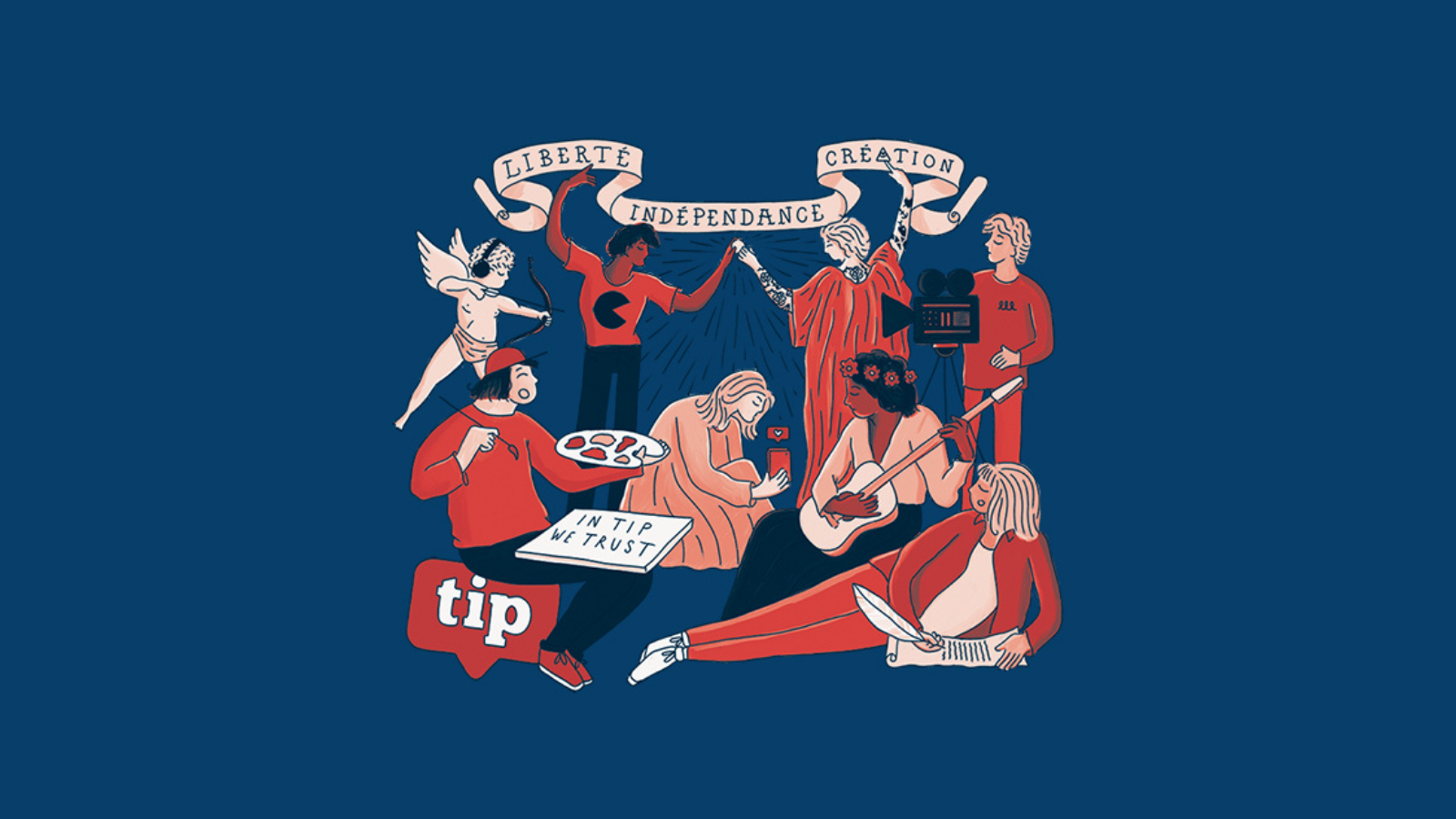 Who are we?
First of all there is Michel (pronounced /mɪˈʃɛl/ mi-SHEL in french), the boss. His real name is Michael, but the "a" disappeared with the death of Jackson and the retirement of Jordan. This first name no longer exists in the collective unconscious, so everyone calls him Michel.
Then there's Samuel, the real boss. In fact, he's the one who does everything but Michel is the one who shows off.
Then there's a whole team of project managers who manage the site's editorial and talk to creators all over Europe every day, and developers who improve the site, fix bugs and deal with all those things that common mortals don't understand.
Next to us are our cousins of TipeeeStream. We like them, but they refuse to talk to us because they think Twitch is the future and the rest is sooooooooooo 2016.
In short, Tipeee is a French SME with a dozen employees, based in Paris since its creation in 2013. We operate all over Europe, especially in France where Tipeee.com has become the leader in recurring donations, and in Germany where TipeeeStream is the number one tool for collecting donations for streamers. Every day, thousands of French, Italian, Spanish, Dutch, Austrian, Polish, etc., use our tools.
Tipeee is a French SME with a dozen employees, based in Paris since its creation in 2013. We operate throughout Europe, particularly in France where Tipeee.com has become the leader in recurring donations.
Why did you create Tipeee?
Since the beginning we have had a slogan: freedom, creation and independence. The truth is that this slogan still drives us with the same force and is really the reason why we launched Tipeee and continue to get up in the morning!
Before the Internet, when you wrote songs, books, films or plays, you had to come to Paris and solicit a few producers, who alone would decide whether or not your brainchild would be allowed to meet its public. Today, thanks to the Internet, anyone, anywhere, can broadcast an idea, a drawing, a creation, a melody, a point of view on the world; and anyone, anywhere, can see it, hear it, read it and want to support it.
Very early on, the question of remuneration for creation on the web was raised, and the billionaire distribution platforms opposed the only model they knew: advertising. But as Einstein said: "The definition of insanity is doing the same thing over and over again and expecting different results". The Internet of advertising favoured ultra-mainstream productions, and only the audience came to measure the quality of the content. Then the broadcasting platforms began to filter, ban and discard anything that might displease, and thus scare off advertisers. By basing creators' remuneration on advertising alone, broadcasters were turning the Internet into the worst thing that could happen to us: a medium just like any other.
This is why we launched Tipeee; the Internet is a revolution for creation, and its funding needed to be revolutionised too. Allowing Internet users to directly support the creations they like means allowing creators to be paid well beyond the simple measurement of their audience. It also means allowing them to leave their content freely available, a necessity for the development of their community. But above all, it means allowing them to free themselves from the constraints of advertisers, to keep their complete freedom of tone and speech, and total creative independence.
We sincerely believe that Tipeee is an extraordinary tool for freedom of expression, since it gives the means to exist to speeches that often have no place in the traditional media.